Welcome to Design Metal Manufacturing
Through metal fabrication, machining, welding, powder coat painting, assembly and engineering and design service we strive to serve the customer with integrity and provide the best possible product and service.  The industries we serve include the following:
Aerospace, Pharmaceutical, Healthcare, Energy, Modular Robotics, Industrial Equipment, Beverage, Agriculture, Biological Equipment, Irrigation Equipment, Assembly Equipment, Construction, Alternative Energy, Food and Government.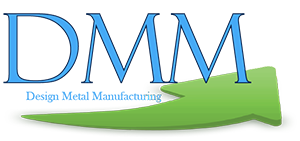 Design Metal has been in operation in Ft Collins, Colorado since 1986 and has been supplying its customers with great service, quality products and competitive pricing ever since. DMM offers complete services for Engineering, Sheet Metal, Machining, Welding, Finishing, Assembly and Delivery. We offer a turnkey operation to save you time and money searching for, and managing, multiple operations.
DMM is well known for its prototype and short-run capabilities. We are also well-poised to take your product to the next level of production.  Design Metal is also registered to do business with the Federal Government through Systems for Award Management (SAM).
We believe in building relationships with our customers.  This helps us truly understand and meet individual needs.
We are excited to meet you and get working on your project!  Put us to the challenge of providing you with excellent service by contacting us today.
COMPANY GOALS
To make it as simple as possible for you to get parts manufactured, while meeting and maintaining the highest quality you deserve.
INSPECTION
We inspect all parts prior to moving onto other operations in order to assure we are producing high-quality parts that our customers demand and deserve.
COMPANY HISTORY
Our company history at Design Metal began in 1986, as Design Air Inc.  Design Air was founded by Mr. Ron Hackel.  As the company continued to grow, six years later the headquarters was moved to a new facility – expanding from 1,700 sq. ft. to 4,000 sq. ft.
By 1994, Design Air decided to change its name to Design Metal Manufacturing which better reflected its new One Stop Job Shop concept and a year later, welding and machining capabilities were added.
Design Metal expanded to its present location in 1997 at 209 Christman Drive in Fort Collins, Colorado.  This current facility now houses its operations within its 21,000 sq. ft. facility.
In 2014, Design Metal was purchased by Enable Inc., a corporation founded and managed by Nate Erickson.
Vision Statement

"To create an environment which encourages and allows individuals to rise to levels they thought not possible. To provide an opportunity to learn and grow in a culture that is edifying, that in return influences the community in a positive way."

– Nate Erickson, President