Welding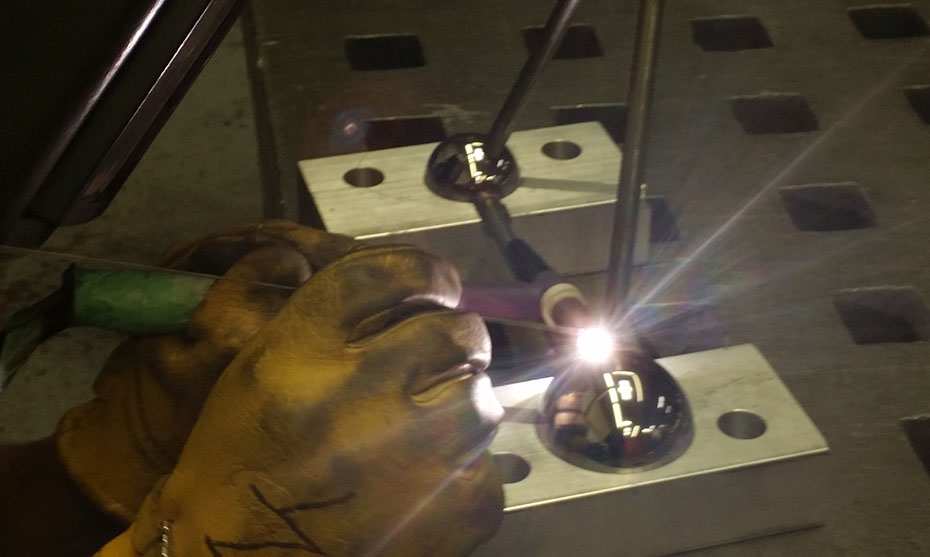 WELDING CAPABILITIES
Design Metal completes the manufacturing process with its well-versed Welding Department. Our welders are very comfortable Mig (GMAM) and Tig (GTAW) welding on a variety of materials. We have three weld stations manned with quality-oriented and efficient welders ready to take your parts and create your completed product.
Our Welders are certified in Aluminum Tig welding and are ready and able to become certified according to your specific needs.
Our proficiency in welding allow us to weld parts of varying sizes:  from intricate to very large – up to 6000 lbs weldments – which require considerable attention to structural aspects.
Our welding department can fine craft any project using:
Mild Steel

Stainless Steel

Aluminum

Titanium

Copper

Galvanized

Brass
Our Design Metal welders pride themselves in taking your parts and creating your completed products.